About Port Arthur Chiropractic Centre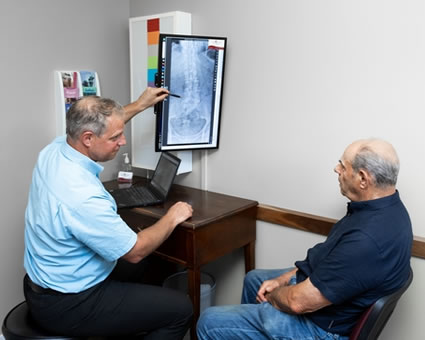 Thunder Bay Chiropractor Dr. James DiGiuseppe, was born and raised in Thunder Bay. After graduating from chiropractic school, he returned to raise his family in the house he grew up in, and in the community he loves to serve. He wanted to open his practice in this area and has been taking care of families here, and in the neighboring communities, in the same location since 1996.
Sharing how the nervous system connects to the whole body has helped people understand the importance of wellness. About half of our patients are under wellness care at Port Arthur Chiropractic Centre, but that doesn't mean we ignore the strains, sprains, and other mechanical problems we see in other patients. Your care is always tailored to your needs.
MEET THE TEAM

Our Philosophy
Our mission is to help you achieve optimal health through chiropractic care, and achieve your health goals.
Our approach is simple. We believe that health is among our most valuable possessions. And while we generally meet people after they've lost their health, our commitment is two-fold:
Relief Care—many people seek care in our practice with one goal—relief. So that's where we start! During this initial stage of care, we work to:
Discover the underlying cause of problem
Create a care plan to restore health quickly
Partner with patients in their recovery
Explain how wellness care helps
Wellness Care—we encourage our patients to achieve the highest levels of health they can. Our hope is to communicate the value of ongoing chiropractic care for all ages.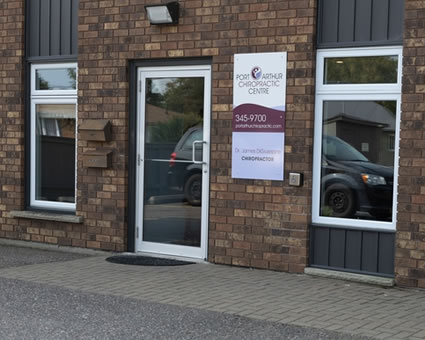 Our desire is to see our community abandon the prevailing sickness model of health (waiting for symptoms and then taking action), in favor of the emerging wellness model.
The Right Space to Heal
Patients always tell us how surprised they are to find out that our assessment process is more detailed than other doctors they have visited. Our thorough exam ensures a more precise diagnosis and care plan to relieve your pain and restore function.
Take That First Step Toward Better Health
Regardless of your health goals, it's your body, your health, and your future. Take the first step toward relief by calling our Thunder Bay practice today and making an appointment.
CONTACT US

About Port Arthur Chiropractic Centre | (807) 345-9700