Sports Chiropractic in Thunder Bay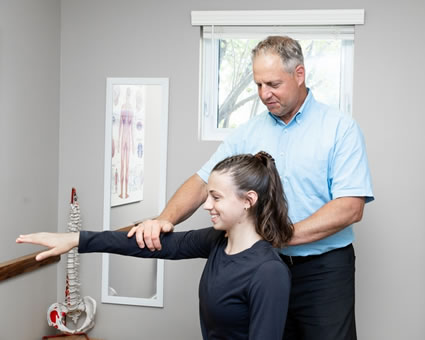 Everyone who comes to Port Arthur Chiropractic Centre, whether new or returning patients, regardless of age, activity level, or health status, receives a thorough exam, including a full spinal assessment. And unless there is some obvious contraindication or patient preference, all patients get a full spine adjustment. So athletes can benefit from chiropractic care as much as anyone else.
We see athletes at all levels, from professionals to weekend warriors. For most of them, they have a heightened awareness of their health and functional abilities, and want to maintain that higher level. Dr. DiGuiseppe works with them on preventative care to keep their performance high, and prevent injuries.
And when injuries occur, our patients find recovery time is faster because of the benefits of chiropractic wellness care. They heal quicker, restore function, and get back into action sooner.
How We Help
Other than spinal issues, we see athletes come in for help with shoulders, ankles, knees, and concussions. We have lots of hockey players who got slammed into the boards, come in concussed, or with upper back and shoulder injuries. Soccer players roll their ankles, and baseball players have lots of shoulder problems. Whatever the injury, we're here to help.
And once they have become regular patients, we see them for wellness, preventive, and performance care, along with various other injuries that occur along the way. Port Arthur Chiropractic Centre is not built on the "one and done" style of care—there's nothing cookie cutter about the care we offer you!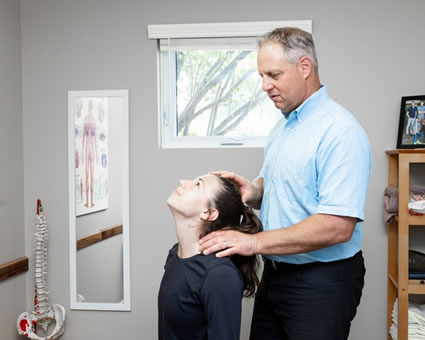 Intensified Care for Better Outcomes
After doing his standard head-to-toe evaluation of the patient, including any specific areas of concern, Dr. DiGuiseppe uses similar techniques and therapies as with his other patients. However he often raises the intensity of care, based on the patient's tolerance, age, physical fitness and motivation to get faster results.
Get Back to What You Love
Once the pain is gone, function is restored, and performance is at its peak, It's time to return to the activities you love doing. Our experience with sports chiropractic care gets you back in action at peak performance level. Contact our practice to make an appointment.
CONTACT US

Sports Chiropractic Thunder Bay ON | (807) 345-9700